//
LET'S GET ORGANIZED
Knowledge and expertise for any job.

//
R
IGHT WHERE YOU NEED IT
Keep your tools at your fingertips.
CONSULTATION
IT'S TIME TO GET ORGANIZED.
CONSULTATION
IT'S TIME TO GET ORGANIZED.
SIMPLE GARAGE ORGANIZATION FAYETTEVILLE NEEDS
Storage Solutions of Central North Carolina is an expert for all things concerning garage organization in Fayetteville. As such we are commonly asked a few really important questions:
//

UNDER-UTILIZED SPACE
Too many Americans are feeling like they are running out of room. They often think the best solution is to get a larger home. That's not always true. A better and less expensive solution would be to just better utilize the space you already have.

//

MAXIMIZED STORAGE
The most affordable and convenient solution would be our patented Monkey Bar Storage System. Using our storage systems, a home can store nearly twice as much in half the space.

//

PROFESSIONAL INSTALLATION
We are trained professionals that live right here in the Fayetteville area here to assist you with any garage organization need you may have. Not only do we install our systems we also offer a free garage organization service with the installation.
It's more than storage.
It's your life.™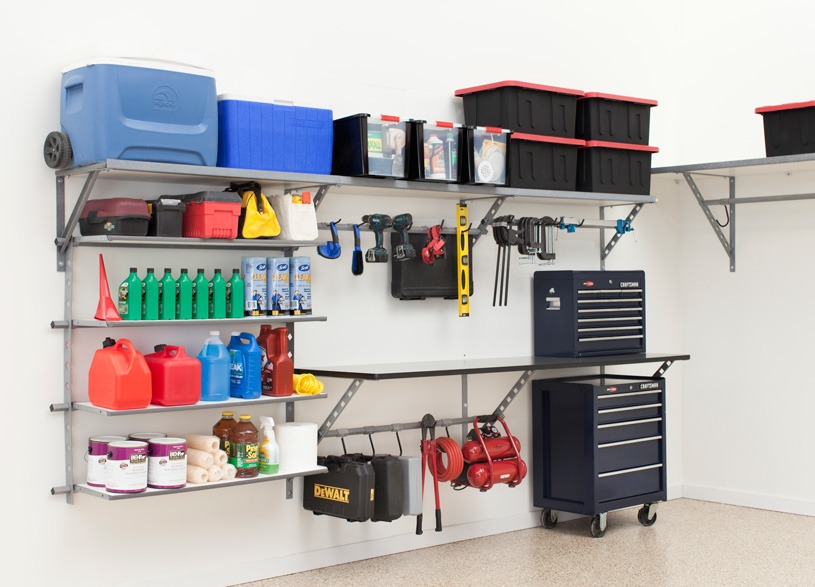 Why Choose Monkey Bars
The Monkey Bars Garage Storage Systems offer many features other storage systems just can't compete with. Here is just a few to list:
– Customizable to your specific needs
– Sleek and sexy design
– Multiple colors to choose from
– Strong and durable Shelving
– Hanging storage underneath shelving
– Scratch-resistant, powder-coated products
– Free Organization Service with Install
– Lifetime Warranty
Call us today to get the best garage organization in Fayetteville!
FREE ESTIMATE
The Christmas surprise install you did made my husband so happy, he went and bought me a new road bike. We can now fit both c…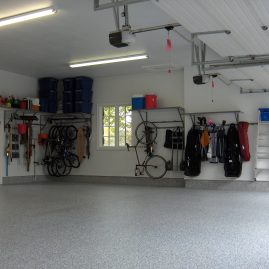 I've had a wonderful time with you loading all the stuff from my garage on my new Monkey Bar system! I love that I can hang…
TRANSFORM YOUR GARAGE
Let us help you create the organized garage of your dreams! We have been helping homeowners just like you transform your garage for years. Our products are strong and easy to use, making them perfect for families. Let us visit your space and discuss your specifications and we will create a custom storage plan just for you. Get the best garage organization Fayetteville can offer!
EM:HE AND PROPERTY BROTHERS
Monkey Bars Garage Systems was featured on the TV shows, Extreme Makeover Home Edition and Property Brothers and helped create a fresh new look on three different homes on the show
.