The Christmas surprise install you did made my husband so happy, he went and bought me a new road bike. We can now fit both cars in our garage and all the kids toys are up and out of the way. They, kids, like the fact that the things they want to use are easy to get to now. Thank you for working with me to make gift very special, for my husband, he never knew it was coming.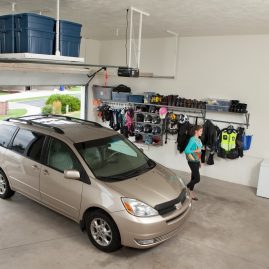 You and your crew were so professional with the install of Monkey Bars in my garage. The extra time you spent the day after you completed my garage to help organize my stuff was above and beyond, and unexpected. My family is very happy with all the space we now have, and my wife loves the fact she can park in the garage now. Her car will stay cooler this summer and cleaner.
Thank you!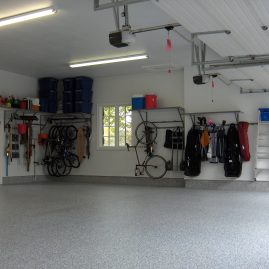 I've had a wonderful time with you loading all the stuff from my garage on my new Monkey Bar system! I love that I can hang my kayak and store tents, camping equipment and garden equipment.
Thank you!
You guys did an outstanding job, my wife now says I spend more time in the garage then in the living room watching TV! Monkey Bars, what a great product!
Thank you!